Regular office cleaning is the top priority of many business owners. A clean and tidy office not only shows professionalism but also prevents the spread of diseases that affects the health of employees.
The list of benefits of office cleaning is quite long. But when it comes to cleaning an office building, it is not an easy task. And the task becomes more challenging if it is not done with proper planning.
On the other hand, if you follow a systematic plan for cleaning an office building, the task becomes easy, and the results are effective. Here is the ultimate commercial deep cleaning checklist for office buildings that will help you while you clean your office.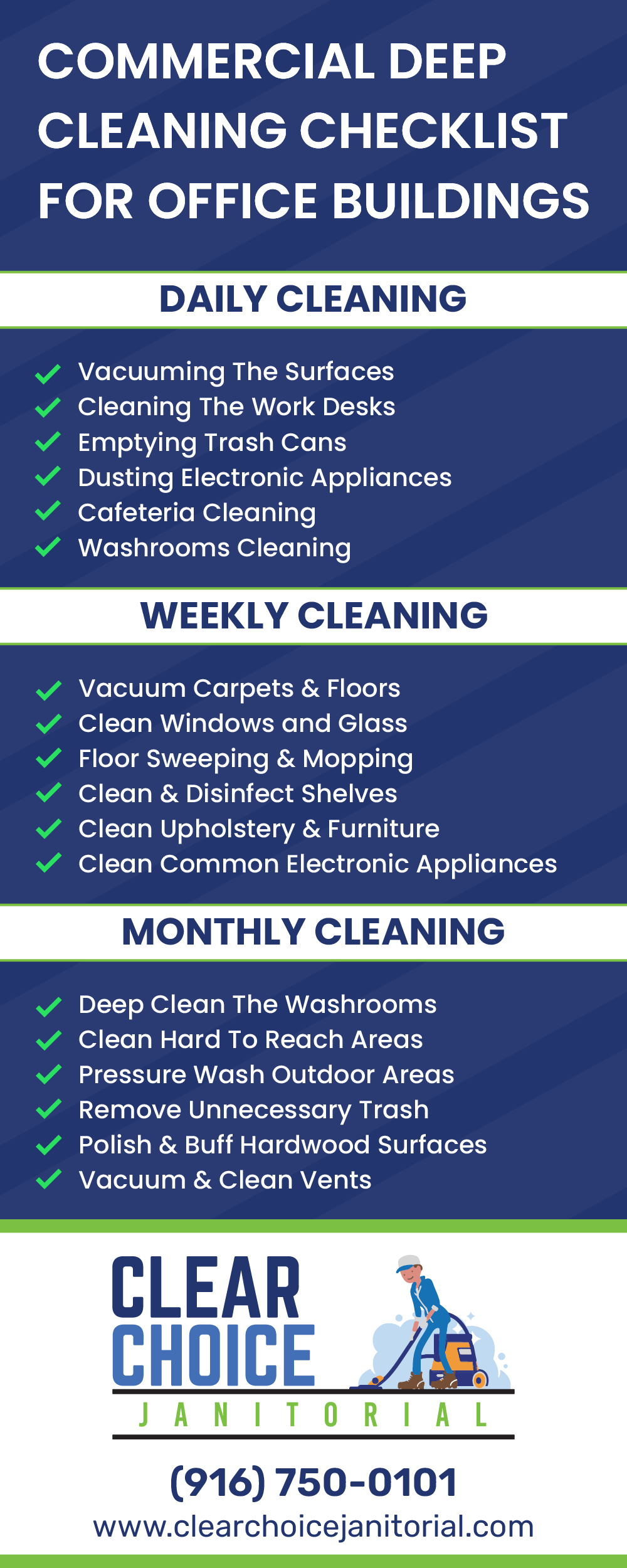 SHARE THIS IMAGE ON YOUR SITE
<p><a href="https://clearchoicejanitorial.com/commercial-deep-cleaning-checklist-for-office-buildings/">Commercial Deep Cleaning Checklist for Office Buildings [Infographic]</a></p><img src="https://7hc4b2.p3cdn1.secureserver.net/wp-content/uploads/2022/11/Commercial-Deep-Cleaning-Checklist-for-Office-Buildings.png" alt="Commercial Deep Cleaning Checklist for Office Buildings" width="100%" border="0″ />