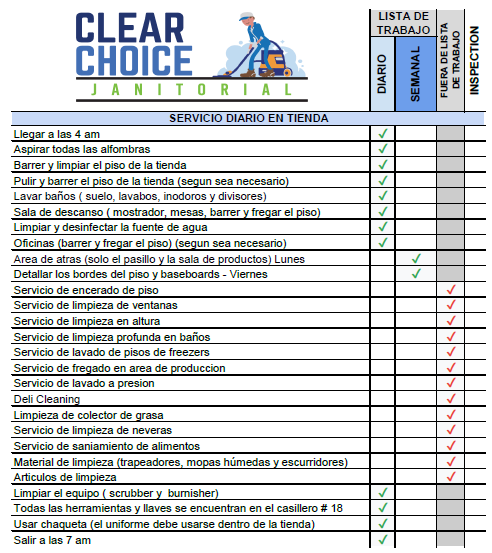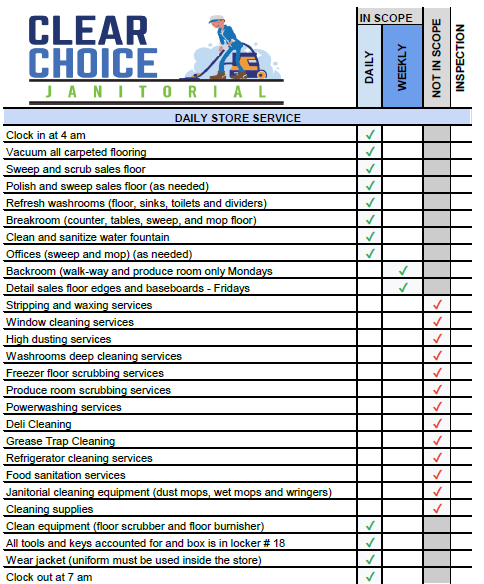 DAILY MAINTENANCE
1. Remove pad driver/ brush and clean with
approved cleaner.
2. Drain recovery and solution tanks completely and rinse out with clean water. Visually check the recovery tank for debris and clean out as necessary.
3. Raise the squeegee assembly off floor and wipe it down with a damp towel. Be sure to store the squeegee in the up position.
4.Remove the float shut-off assembly and rinse it out with clean water.
5. Clean the machine with an approved cleaner and a damp towel.
6. Recharge the batteries.
7. Check the condition of the squeegee blade wiping edge, rotate blade if worn.
Ready To Schedule Your Next Cleaning!
Here is your key to cleanliness