Commercial floor stripping and waxing should preserve longer-lasting surfaces, but a few simple errors might result in the opposite. It's quite simple to make blunders when someone attempts to complete the activity for the first time without the necessary training or expertise.
Even though they may appear little, several of the most frequent errors are significant enough to seriously harm your flooring. Professional commercial floor stripping and waxing can help you provide the perfect services you need to avoid mistakes when stripping and waxing.
They can make your floors shiny and aesthetic as before. They aim to provide the best services around the area. They are available 24/7 and you can call them anytime for inconveniences.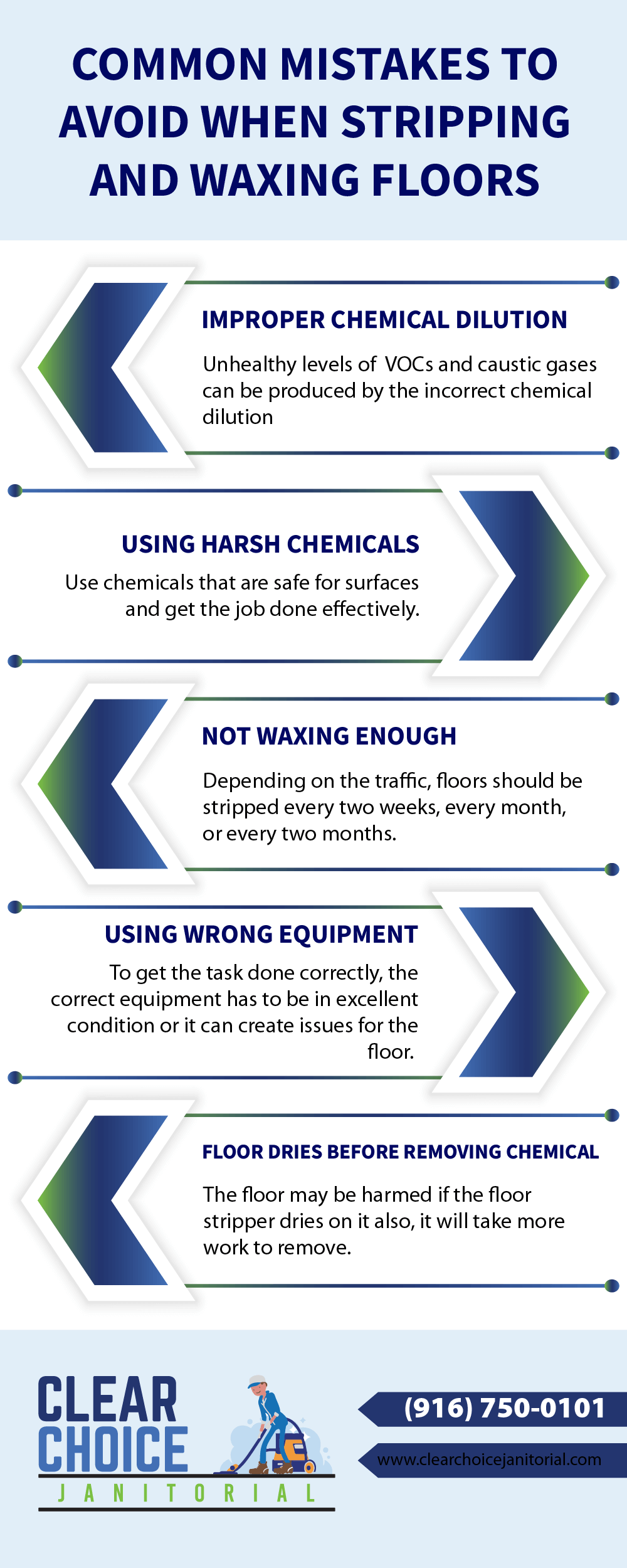 SHARE THIS IMAGE ON YOUR SITE
<p><a href="https://clearchoicejanitorial.com/common-mistakes-to-avoid-when-stripping-and-waxing-floors/">5 Common Mistakes To Avoid When Stripping and Waxing Floors [Infographic]</a></p>
<img src="https://7hc4b2.p3cdn1.secureserver.net/wp-content/uploads/2022/08/Common-Mistakes-To-Avoid-When-Stripping-and-Waxing-Floors-.png" alt="5 Common Mistakes To Avoid When Stripping and Waxing Floors" width="100%" border="0″ />