The majority of pressure washers come equipped with a tank and a unique nozzle for pouring soap or cleaning agents. Depending on the cleaning task at hand, there is possibly a specially formulated cleaning solution that could facilitate and expedite the process.
"Pressure washers are made to squirt water with enough force to remove stubborn filth off outdoor surfaces. Anyone who has ever attempted this at home can agree that if you have a pressure washer, what appears to be magic is simply reality. As everyone cannot just have the knowledge on how to use it.
Professionals are required to make it look awesome. They have enough experience and are very skilled in using hi-tech equipment. They can make your home as aesthetic as before. Call them for a free quote.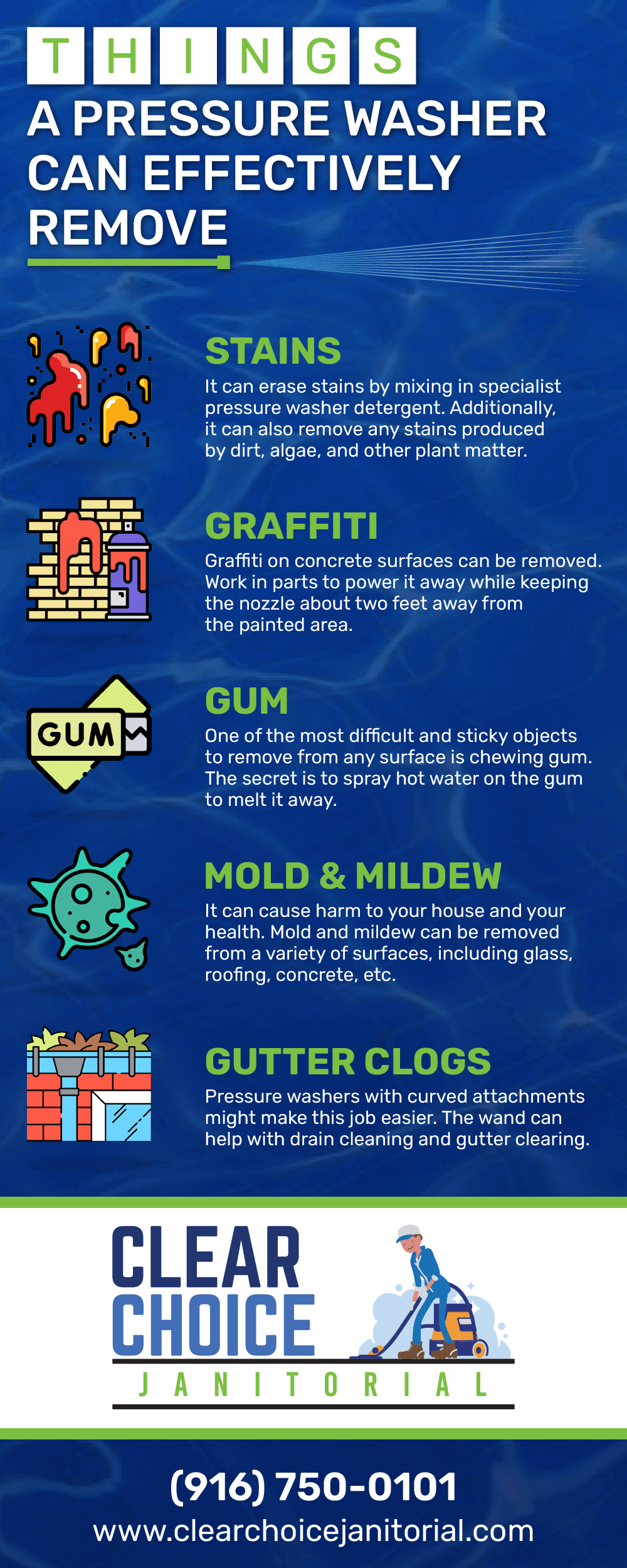 SHARE THIS IMAGE ON YOUR SITE
<p><a href="https://clearchoicejanitorial.com/things-a-pressure-washer-can-effectively-remove-infographic/">Things a Pressure Washer Can Effectively Remove [Infographic]</a></p>
<img src="https://7hc4b2.p3cdn1.secureserver.net/wp-content/uploads/2022/10/Things-a-Pressure-Washer-Can-Effectively-Remove.png" alt="Things a Pressure Washer Can Effectively Remove" width="100%" border="0″ />